Get a cash offer for your silver jewelry at our shop.
At Carolina Silver & Gold, we've heard all kinds of reasons why people want to sell silver jewelry to us. Whether someone is helping an older relative downsize and wants to help them earn a little extra cash or just wants some extra space for new items in their personal jewelry collection, our highly experienced team members are prepared to help. With over 70 years of combined experience in this industry, our shop is the top place to sell silver jewelry in the Greensboro, North Carolina area.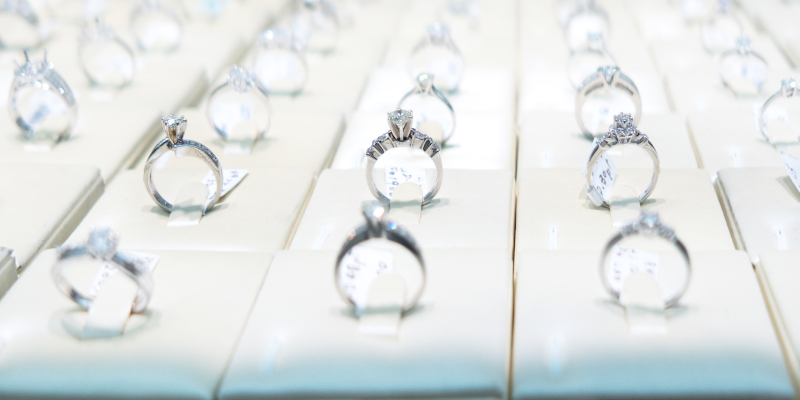 We make an effort to stand out amongst our other local competitors by creating a friendly, no-pressure environment for our customers and curious shoppers. We have also created a beautifully curated 4,000-square-foot shop full of collector coins, jewelry, gold, silver, and so much more. As the largest pawn shop in the Greensboro area, we're proud to give each customer the opportunity to find something they'll truly love at a fair price.
When you choose to sell silver jewelry to us, we'll make the process as quick and easy as possible. As certified appraisers, we can accurately determine the value of your items and give you a cash offer on the spot. If you're happy with our offer, great! If not, we'll respect your decision and won't try to pressure you to commit to a deal you're not entirely happy with.
If you have any questions or concerns about our services or offers, we encourage you to give us a call or stop by our store today. One of our friendly team members will be more than happy to help.
---
At Carolina Silver & Gold, we help those looking to sell silver jewelry from throughout North Carolina, including Greensboro, Lexington, Burlington, Durham, Clemmons, Winston-Salem, and High Point.