We make it easy for you to sell your silver coins.
Silver coins are an affordable asset to invest in, and they provide a decent potential for capital appreciation. If you have multiple silver coins in your collection and are eager to capitalize on this investment, turn to our reputable team here at Carolina Silver & Gold.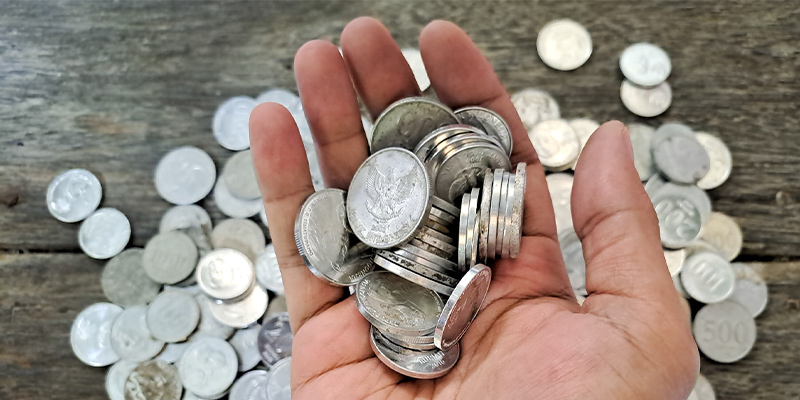 When you want to sell silver coins, we can provide you with a fair trade-in value. While we can give you cash for your coins, you can also use their value to purchase other assets from our collection, ranging from gold and silver jewelry, gold coins, and other treasures.
We work with many people who want to sell silver coins throughout the Greensboro, North Carolina area, and we are happy to work with you on multiple occasions. Many of our traders come to us regularly to buy and sell different valuables, making us a reliable hub for all their gold and silver buying and selling needs.
We have streamlined our process for selling silver coins, and we will make this process fast, easy, and beneficial at all points. Bring in the silver coins you want to sell to our location, and we will provide you with a fair offer. If you accept, we will pay you cash on the spot or let you know what the trade-in value of your coins is.
The next time you are looking for a place to sell silver coins, turn to us for great service and a streamlined selling process. To learn more about selling silver coins or why you should sell your valuables at our location, contact us today.
---
At Carolina Silver & Gold, we help those looking to sell silver coins from throughout North Carolina, including Greensboro, Lexington, Burlington, Durham, Clemmons, Winston-Salem, and High Point.