We sell gold in a number of forms, including coins and jewelry.
Did you know that the tradition of giving a gold gift on a 50th wedding anniversary dates back to the Roman Empire? While a gold wreath for the wife was the gift of choice then, you can go with pretty much anything these days. At Carolina Silver & Gold, we sell gold in many different forms and have one of the largest selections you'll find in the Greensboro, North Carolina area. Not only can we help you with the perfect gold item as a gift, but we also assist investors looking for gold coins, bars, and other forms of gold.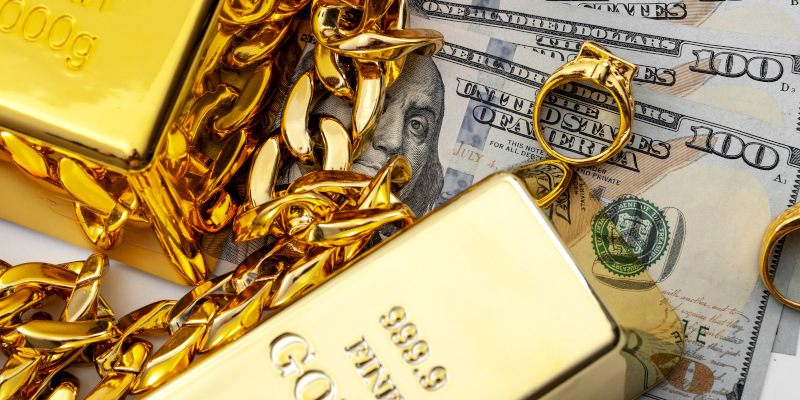 We can also help you out if you want to sell gold, silver, platinum and other valuables. It isn't uncommon for our customers to affect a trade when they have items they no longer need but are looking for something else. We offer a personalized experience that is sure to make your transaction go smoothly. We are proud to have a family-owned business with more than 70 years of combined experience in the industry, so you can rest assured that when we sell gold, we provide the highest level of customer service.
It doesn't matter if you are an experienced collector or someone simply looking for one or two items for yourself or as a gift. You will leave our store with a smile on your face because, when we sell gold, we take your satisfaction seriously. We address your questions and concerns about the type of gold that interests you, be that gold coins, bullion, watches, gold chains or rings, or something else. Stop by today to learn more.
---
At Carolina Silver & Gold, we help those looking to sell gold from throughout North Carolina, including Greensboro, Lexington, Burlington, Durham, Clemmons, Winston-Salem, and High Point.