Our goal is to provide personalized service for our customers.
At Carolina Silver & Gold, it isn't uncommon for us to see customers who want to exchange their gold items for cash. Whether you have jewelry that you no longer want to wear or you have a collection that you'd like to part with, you'll find us knowledgeable about the market value of gold items and ready to help you get cash for gold in Greensboro, North Carolina.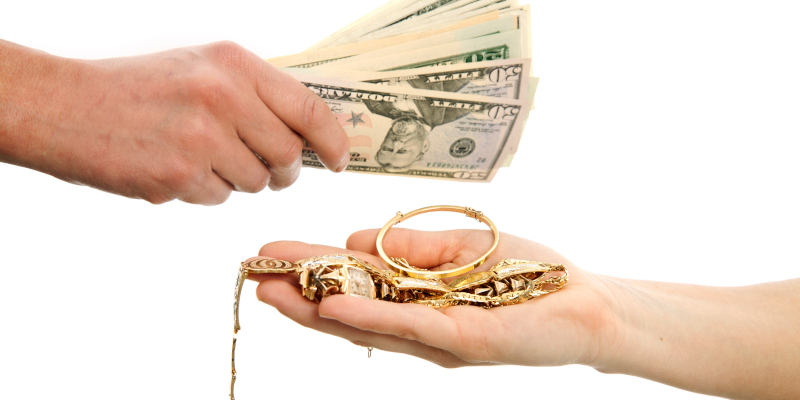 When you are ready to get cash for gold, there are a few important things to keep in mind before you come in the door. If your gold items or collection have any sort of documentation of authenticity or important identifiers, you'll want to bring this information with you as part of an appraisal. You also need to know that we have decades of experience appraising gold coins, jewelry, bullion, and other gold items, and we will offer you fair-market value cash for gold for your items.
I enjoy each time I go in.
Testimonial
"I enjoy each time I go in. I enjoy buying silver, & they're always nice, & I enjoy talking with them. I plan on buying more. Thank you."
★★★★★
Teddy M.
Appraisal Services
We help when you need a written appraisal for insurance, estate, or tax purposes.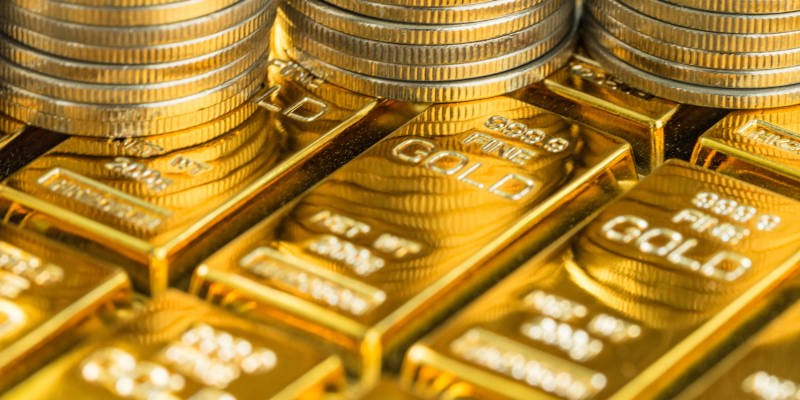 Estate Services
Settling an estate can be time-consuming, but we can help appraise and handle liquidation.
Pawnbroker
From one item to a large collection, come to us to sell or buy gold, silver, jewelry, coins, heirlooms, and more.
One of the things we often find when customers are ready to trade cash for gold is that they really want to shop for something else as well. Fortunately, our 4,000-square-foot store has plenty to look at! We are happy to help you trade your personal items for other valuables that you love. Ultimately, our goal is to provide personalized service that gives you the confidence you've chosen the best pawn shop for your cash for gold transaction.
Ready to get started? Contact us today to inquire about our cash for gold services or stop by to have an appraisal of your valuables. We look forward to assisting you!
FAQs About Getting Cash for Gold
Getting cash for gold at our pawn shop is a great way to get your hands on some extra money while getting rid of coins, jewelry, or other gold items that you no longer want. If you have never gotten cash for gold before, you may be unfamiliar with the process or even the reasons why turning to a pawn shop for assistance is beneficial. Luckily, we are here to answer some frequently asked questions for you. You are also welcome to reach out to us if you have other questions.
Why should I get cash for gold at your pawn shop?
In general, getting cash for gold at a
pawn shop
is one of the easiest ways to get money fast. Turning to our pawn shop in particular is beneficial because we offer fair, accurate prices. In fact, our customers often say that we pay more than other pawnbrokers. In addition, we offer excellent customer service, so we can assure you that we will assist you as best as we can when you sell your gold to us.
How much experience do you have determining the value of gold items?
With 70 years of experience in the pawnbroking industry, we have been evaluating gold coins, jewelry, and bullion for many years. Rest assured, we have the tools and skills we need to appraise your gold items and make a buy offer that reflects their market value.
How can I get an appraisal?
If you would like to get an appraisal, bring your items and any relevant documentation to our shop so we can assist you.
---
At Carolina Silver & Gold, we offer cash for gold to customers throughout North Carolina, including Greensboro, Lexington, Burlington, Durham, Clemmons, Winston-Salem, and High Point.
Why Choose Carolina Silver & Gold?
Our customers say we pay more! Whether you need one or two items, have a few items to sell, or need to accommodate a full collection transaction, don't hesitate to stop by. No transaction is too small or too large. From a single coin to a $2 million collection, we are equipped to provide a cash offer. Stop by if you are in the area or contact us about other options if you live elsewhere in the state or the country.
See what some of our satisfied clients are saying about our cash for gold and other services.
Valuable Items You May Already Have