If you need necklace repair services, you've come to the right place.
Do you have a favorite necklace made of gold or silver? Have you discovered, to your dismay, that your necklace is broken or damaged in some way and requires repairs? If so, you've come to the right place.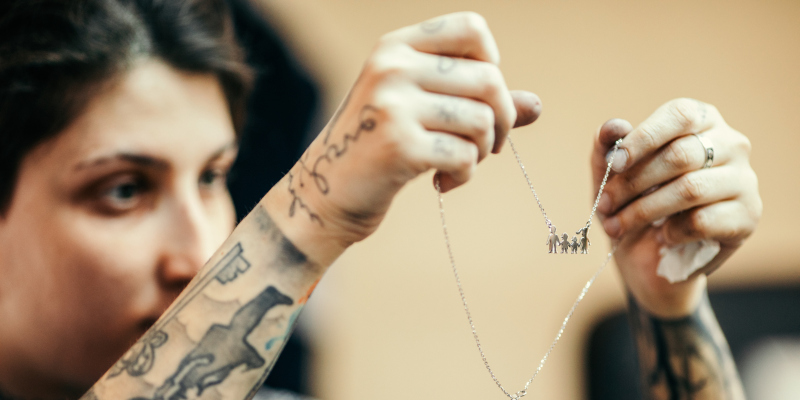 Here at Carolina Silver & Gold, our team has been working in our industry for many years. In fact, our skilled professionals have over 70 years of combined experience working with silver and gold, so you can have peace of mind when you turn to us for necklace repair services.
Since we have extensive experience in necklace repair techniques, we're prepared for all the most common issues necklaces face. For instance, we can fix broken clasps, chains, or prongs, and tighten loose gemstones. If there are signs of wear on your fine jewelry, we may be able to help with that, too. In any case, we will always take a close look at your necklace before applying the right techniques to address the problem. Once we've finished our work, which shouldn't take long, you'll be able to wear your necklace again with pride (or put it back in your jewelry box if you only wanted to fix it for sentimental reasons).
Fine jewelry, including gold and silver necklaces, is designed to last a long time, but since we know it can be a challenge to keep up with the proper maintenance, we're glad we can provide necklace repair to get your necklace back in good condition again.
If you need necklace repair services in Greensboro, North Carolina, turn to us or reach out for more information before you visit our shop.
---
At Carolina Silver & Gold, we offer necklace repair services to customers throughout North Carolina, including Greensboro, Lexington, Burlington, Durham, Clemmons, Winston-Salem, and High Point.