Turn to us if you need reliable bracelet repair services.
If you look down at your wrist or inside your jewelry box one day only to find that your favorite bracelet has been damaged, you may be understandably upset and frustrated. Luckily, this issue can be resolved when you turn to us at Carolina Silver & Gold.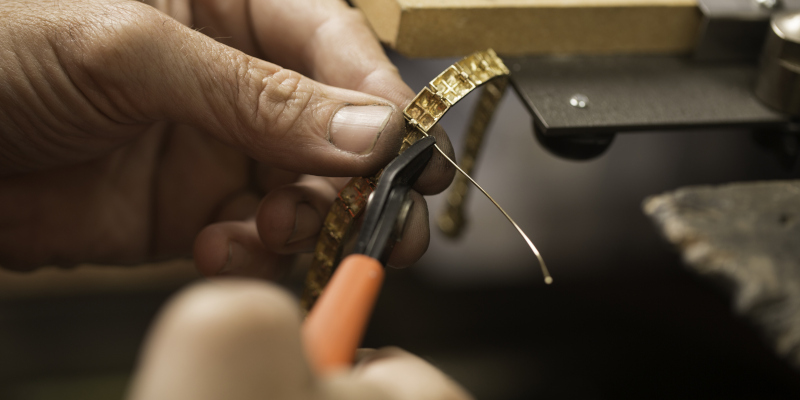 We're a family-owned business that has been buying and selling silver and gold, as well as repairing silver and gold jewelry, for many years. In fact, we have over 70 years of combined experience in our industry, so you can put your trust in our skilled professionals when you need bracelet repair.
Because your fine silver or gold bracelet is likely expensive and precious to you, you deserve the best possible bracelet repair service. We will take the time to examine your bracelet closely before identifying the best way to approach fixing it. Whether you're dealing with a broken chain or clasp, wear and tear, or other damages, we can assure you we have the tools and skills needed to correct nearly any problem. Once we've finished, you'll be able to return to wearing your bracelet as usual and appreciating it in its full glory.
When you need bracelet repair, you also deserve excellent customer service on top of high-quality results. We'll answer your questions and show you respect when you decide to turn to us for our professional assistance.
We're proud to serve the Greensboro, North Carolina community and encourage you to reach out if you have questions about our bracelet repair services.
---
At Carolina Silver & Gold, we offer bracelet repair services to customers throughout North Carolina, including Greensboro, Lexington, Burlington, Durham, Clemmons, Winston-Salem, and High Point.