When we buy platinum jewelry, we always make competitive offers.
Platinum is an extremely rare precious metal that boasts a rich luster that helps it to stand out. It's often used in the creation of fine jewelry, and its durability makes it more appealing to those who want their pieces to last. Unlike other white metals, which are known to tarnish or turn yellow over time, platinum can maintain its luminous appearance forever. It contains chlorine and other chemicals, making it resistant to discoloration and tarnishing. Platinum's stunning white color also makes it an excellent setting option for diamonds and colored gemstones, as it doesn't detract from the appearance of the stone. People who are allergic to other types of metal are unlikely to be allergic to platinum due to its purity.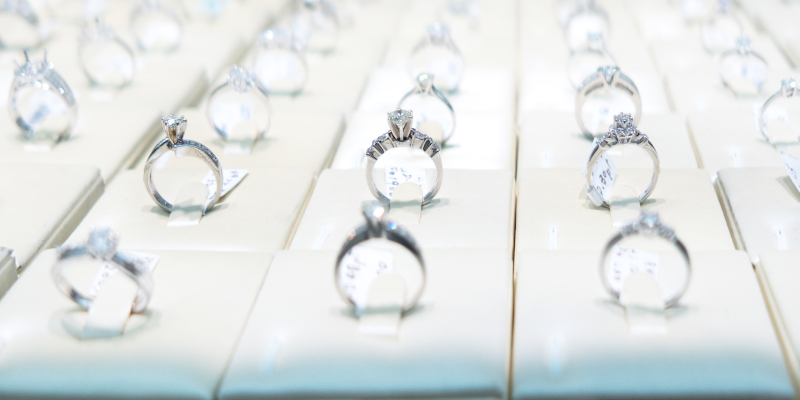 With so many appealing qualities, platinum is a valuable precious metal. Jewelry that features this material tends to be more valuable than pieces made from other types of metal. At Carolina Silver & Gold, we buy platinum jewelry from those in and near Greensboro, North Carolina who have pieces they don't want to keep. Perhaps you have a ring that no longer carries the same meaning for you, or maybe you acquired an heirloom that doesn't quite align with your personal style. Bring it to our pawn shop. We'll take a look to determine whether we'd like to buy the platinum piece.
When we buy platinum jewelry, we always make competitive offers. With decades of experience in this industry, we know what to look for when assessing pieces and determining their value. Additionally, if we buy platinum jewelry, we may add it to our collection for sale. Contact us to learn more.
---
At Carolina Silver & Gold, we help those looking to buy platinum jewelry from throughout North Carolina, including Greensboro, Lexington, Burlington, Durham, Clemmons, Winston-Salem, and High Point.