Buy rare coins from our wide selection.
Buying rare coins can be an exciting and potentially lucrative venture for both collectors and investors. For centuries, rare coins have been a coveted asset because of their historical significance, aesthetic appeal, and potential for appreciation in value.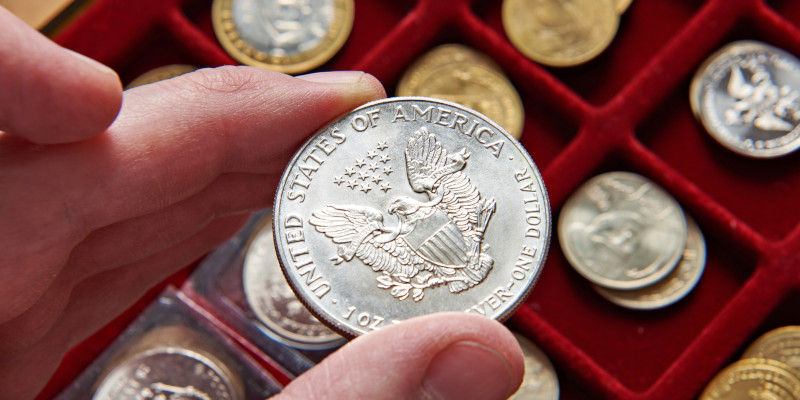 When you buy rare coins, you need to make sure you are purchasing from a reputable dealer. Counterfeit coins are prevalent in the market today, especially with rarer and more valuable pieces. Here at Carolina Silver & Gold, we are a trusted dealer for rare coins, and our family-owned business has been in operation for several decades.
If you are new to buying rare coins, please don't hesitate to seek advice from us. We would be happy to provide valuable insights and guidance, so you can add valuable pieces to your collection and receive the highest return for your investment possible.
If you are a longtime buyer or collector of rare coins, we would be happy to introduce you to our wide collection. Furthermore, if there is a certain coin you are on the hunt for, let us know what it is, and we can alert you if a similar or identical option becomes available.
If you are looking for a trusted, reputable place to buy rare coins here in the Greensboro, North Carolina area, count on us to provide the options you are looking for. To buy rare coins or to find out more about what options are currently in our selection, reach out to us today.
---
At Carolina Silver & Gold, we help those looking to buy rare coins from throughout North Carolina, including Greensboro, Lexington, Burlington, Durham, Clemmons, Winston-Salem, and High Point.