It's hard to imagine that something so small and usually worth so little could give you a big payout down the road. If you're looking to buy collector coins, there are few things you should think about to make sure you're making the best purchase possible.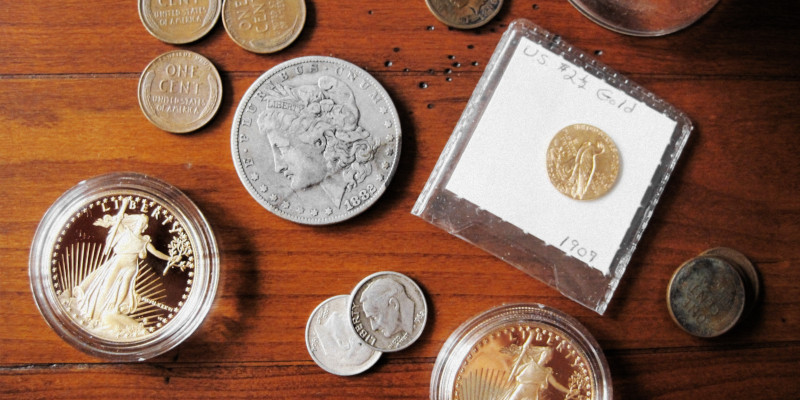 Age: One of the first silver dollar coins in the United States featured a bust with flowing hair. The 1794 coin is known as the "Flowing Hair Silver Dollar" and sold for over $10 million back in 2013. The first U.S. penny, which was made in 1792, sold for about $1.2 million in 2015. A lot of older coins are very rare and are thus a lot more valuable today than when they were made.
Rarity: However, not all rare coins are old. Most of the pennies you might find from 1943 are made of steel (because of the war), except for one accidental copper batch. A 1943 copper penny could be worth around $10,000. More rare coins produced by error include the 1982 dime without a mint mark that's worth around $300, the 2005 Kansas State quarter that's worth around $100 because it reads, "In God We Rust," and double die pennies from 1955 that feature a "double image" that make them worth around $1,800.
Material: Though rarity and age are still factors when looking to buy collector coins, the material of the coin also plays a part in its collectible value. There are gold $10-coins from 1839 that are worth over $1.5 million today. Silver half-dollars from before 1970 contain more silver than half-dollars do today, which now makes them worth more than their original 50 cents.
Don't hesitate to reach out to us here at Carolina Silver & Gold if you want to buy collector coins for your collection!